About Our Company
TEKNODEF Savunma Sistemleri Ltd. Sti. was founded by Dr. Turker KARAYUMAK, who has many years of experince in the field of main battle tank turrets, armored vehicle turrets and fire control systems design. Location is Technopark Izmir Innovation Center, within the campus of Izmir Institude of Technology.
Our Company Objectives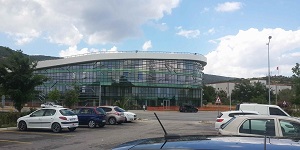 Product Design with serious engineering approach
Our main objective is to develop products and give services for main contractors in the industry. We believe, this requires proper engineering background, therefore TEKNODEF was founded within Technopark IZMIR, giving the opportunity to co-operate with the institude for core-engineering subjects in detail for the ongoing projects.